We fabricate custom curtains including valances, roman shades, bedding, and other home accessories in assorted fabrics of the highest quality available for your home decorating needs.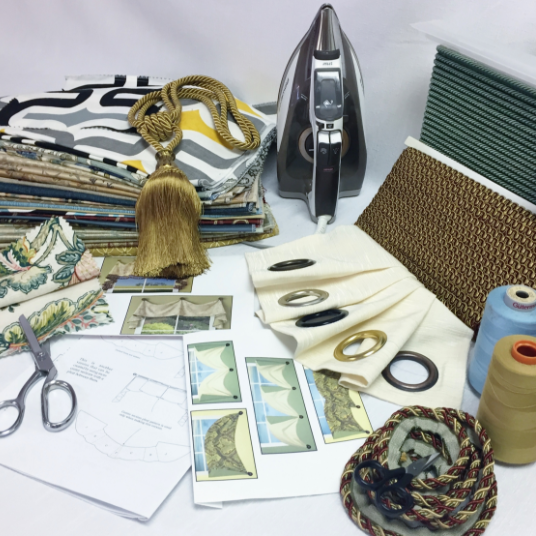 Custom curtains, window treatments and bedding
Our products allow you to design your own curtains and bedding. Choose from any of our 400 fabrics and trims or send in your own fabrics!
Enjoy looking as if you hired a decorator without paying the cost of one!
You will easily save up to 50% over decorator and retail store prices by coming straight to their source - no middlemen involved.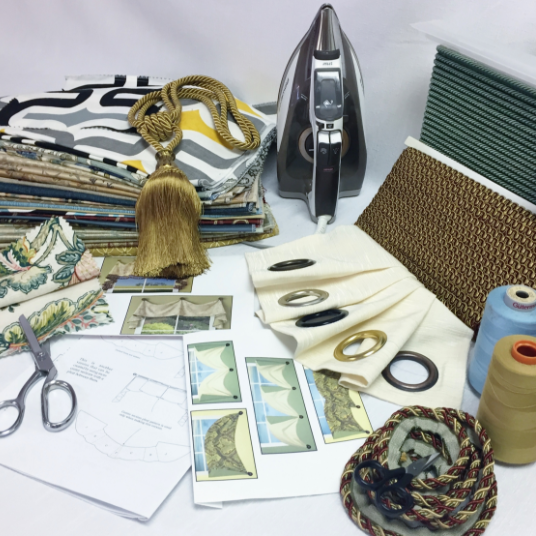 Fashion Window Treatments is a family owned and operated custom curtain, bedding and window treatment company that has been in the window treatment business since 1995.
Our online store is an extension of our full service custom drapery workroom. We currently have two divisions: our production workroom which fabricates an upscale line semi-custom window treatments, bedding, pillows, shower curtains, and table accessories and our custom drapery workroom which fabricates full custom and board mounted curtains and window treatments.
The upscale line of home fashions consists of over four hundred first quality fabrics that we fabricate into unlimited products. We offer a vast array of decorative fabrics including prints, plaids, stripes, jacquards, damasks, multi-purpose solids and woven. In addition, we stock a complete line of decorative trimmings and tassels which can be applied to many of our customized curtains, valances and other products. All of our fabrics and trims can be purchased as "cut yardage".
We know that today's consumers want original home décor and customized curtains. They want their home to stand out from everyone else and don't want to settle for shelf bought mass produced products of a much lower quality. They want products made in the USA to their specifications - something they envisioned. That's where we come into the picture. You will easily save 30%-50% over decorator and retail store prices by coming straight to their source - no middlemen involved.
Enjoy looking as if you hired a decorator without paying the cost of one! We are the number one online source for quality custom home décor products and custom curtains.
All of our fabric selection, product design, fabrication and customer service are done in-house and are driven by three main goals:
Design a high quality, affordable product that offers a custom look at a "ready-made" price in short, we are value driven. Consider market trends with respect to pattern, color, scale and window size when developing fresh and unique home fashions that meet current consumer needs. Provide you, our customer and our most valuable asset, with the best products, communication and service in the industry. We offer products from board mounted valances, Roman shades, swags and jabots to custom drapes made to order any length or width you need.
For those who do not find a fabric in our inventory, we can fabricate your home decor and curtains using your own fabric. The fabric must be a decorative fabric measuring 54" wide. Please call for information and pricing details.
Please keep in mind that we are a home décor fabricator, an actual drapery workroom. There are many styles of custom drapes, curtains and valances we fabricate that we do not list on this website. If you have a certain style in mind, give us a quick call and we will let you know if we make it.
Thank you for your interest in Fashion Window Treatments. We look forward to assisting you with your decorating needs. Please feel free to call us if you have any questions at all. We can be reached Monday through Thursday 7:30 am - 4 pm EST and Friday from 7:30 am to 3 pm EST at 1-866-444-6818. If you have a question outside our normal business hours, send us an email and we will normally get you an answer right away.
Thanks for stopping by and doing a little window shopping!