Flowers are blooming, pollen is accumulating, and the sun is shining. This can only mean one thing – spring is here and summer is quickly approaching! As you swap out sweaters and winter coats for shorts and swimsuits, give your home a facelift, too, by brightening it up to reflect the changing seasons.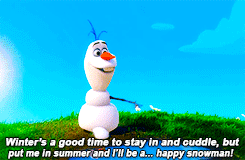 There are a number of ways to redecorate your space for these warmer days, and it might feel overwhelming to decide where to start, what to do, or too expensive to undertake such a project. Not to worry, though! We've curated a list of easy tips at every price point for you to use in transforming your space for spring and summer.
1. Repaint 
A fresh coat of paint can truly transform a room, especially in the warmer months when your goal is to bring more natural light into your home. Summertime is considered the best time to repaint the interior of your home because you are able to open the windows to for a faster air dry and can use the abundance of natural sunlight to your advantage in selecting the perfect color. Whether you choose a softer color, a bold accent wall, or classic white, new paint can make a space feel brand new. Painting your ceiling white or repainting dark furniture white could also bring more light into your room.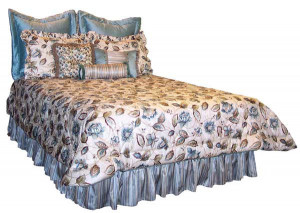 2. Swap your bedding
The long, cold winter nights are over, so it's time time to lighten up your bed…literally. To stay warm in the winter months, you keep a number of layers on your bed – top sheet, blanket, and duvet/bedspreads. As we transition into warmer weather, stash the blanket in the linen closet. You can also figuratively lighten up your bedding by incorporating softer colors like white, pastels, or bright colors! To keep cool, swap out those dark or flannel sheets for lighter colored and lightweight sheets. Don't stop there, though! You could also change your dark duvet or bedspread for softer colors in order to bring more light into your space. Incorporate fun throw pillows for extra pop. The options are seemingly endless!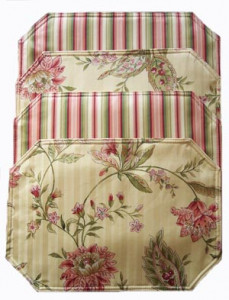 3. Bright table setting
A bright table setting can truly transform your dining room or kitchen for summer entertaining. This is an extremely simple (and affordable!) way to make your home summer-ready. Choose from an eye-catching table cloth, fun placemats, sunny napkins, bold tableware, new kitchen chair cushions, or a combination of these! We can't promise these improvements will make your food taste better but it will look prettier!
4. Add pops of color
This is probably the easiest way to prepare your home for spring and summer. Bold or pastel accent pieces throughout your home will create a sunny, eye-catching look. These colors can be incorporated in a number of different ways, including indoor plants, fun throw pillows, bowls of fruit, flowers, kitchen chair cushions, blankets, or kitchen towels.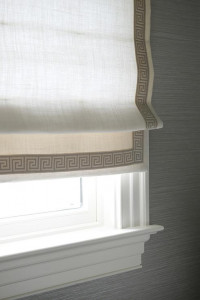 5. Swap your curtains
Heavy drapery or curtains are perfect for the long winter months as they create a feeling of warmth and help keep your home insulated from the cold. If you're able to swap them for lighter colors or a more lightweight fabric, you'll open up your space and allow more light to enter your home. To keep the sun out during the hottest parts of the day, consider installing lightweight Roman Shades or a new Valance.