There are a number of important decisions you can make in order to create the perfect custom window treatment for your home – picking out fabric, choosing from the various styles of treatments, accessorizing with hardware and tiebacks, and selecting the drapery lining and interlining. Oftentimes, selecting a drapery lining is an overlooked part of creating custom window treatments, but it is one of the most important decisions in the process. Drapery lining can be the magical final touch that brings your custom look together and ensures it lasts for years to come.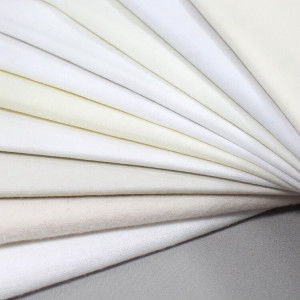 Drapery lining is beneficial for many reasons. It can help reduce energy costs, create a fuller bodied drape, reduce external noise, exclude light, protect your curtains and furniture from sun and moisture, extend the life of the fabric, and help produce a more professional look.
Now that you have a better understanding of the purpose of and benefits gained from investing in drapery lining or interlining, you may be wondering about what type would work best for you and your home. The following are the primary lining and interlining options and their purpose:
Lining:
The highest quality drapes are manufactured with a lining that backs the primary drape material and is typically ivory, white, or cream in color. Usually, lining is made from a blend of cotton and polyester to create a soft-to-the-touch feel that is also wrinkle resistant and moisture protecting.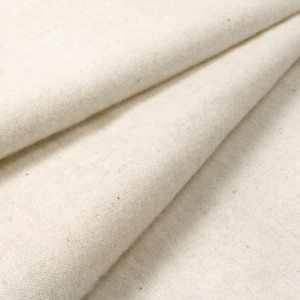 Flannel interlining:
The interlining is the layer of material between the primary fabric and the lining. Fashion Window Treatments uses a 100% cotton, premium, heavy-weight flannel interlining. The flannel is loosely woven to provide a greater insulating factor and add dramatically to the fullness of your custom drapes. This standard interlining adds volume and basic insulation to window treatments when placed between décor fabric and drapery lining. Interlinings are available in neutral colors and are typically ivory, white or natural. It is essential that the correct shade of lining is used to correspond to the primary fabric as the interlining shade may effect the appearance of the primary fabric.
Classic napped:
This lining is used as an alternative to Flannel Interlining. Classic Napped lining has a soft luster sateen face and raised, or "napped," fibers on the backside. The backside has the same feel and look of flannel interlining. This lining is ideal for situations where interlining is desired without the extra layer and added expense.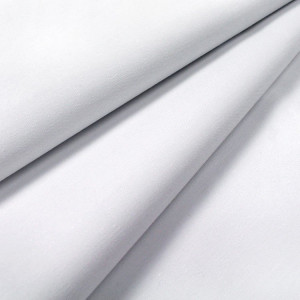 Blackout lining:
Blackout lining is often referred to as the "Boutique Hotel Look" because it is almost exclusively used in hotel rooms as it blocks nearly 100% of outside light. Blackout lining is a synthetic material which is very heavy and can be very rigid. There are several types and grades of blackout lining. At Fashion Window Treatments, we use a blackout lining that is extremely flexible and soft. Blackout lining is a bit more expensive, but if you are looking for nearly complete blockage of sunlight, streetlights and UV Protection – it is a great investment.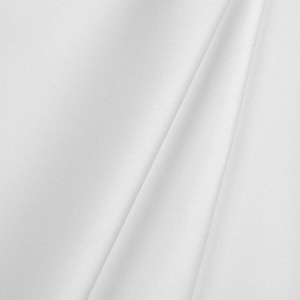 Thermal suede lining:
This lining is similar to blackout lining, but is a little softer and more flexible. Its main purpose is for thermal insulation, so it blocks out 70% of light while adding not only thermal insulation but moderate sound insulation, as well. It also adds body and fullness to drapery panels.
Insulated lining:
Insulating drapery lining helps to regulate temperature and somewhat dampen sound. It can save on energy costs by reducing heat loss in the winter and blocking heat from the sun in the summer. Bump drapery interlining is particularly effective at thermal and noise insulation. Because it is thick, bump interlining is often used to create fuller, heavier looking draperies that have a luxurious feel. It is commonly used with silks and taffetas.
Contrast lining:
Contrast lining is primarily used with valances, jabots, or cascades that go with swags. Contrast lining refers to using another contrasting fabric as the lining.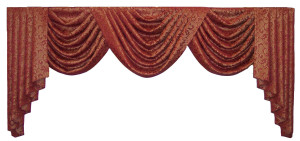 Self lining:
Like contrast lining, self lining is used primarily with valances, jabots, and cascades that go with swags. Self lining, however, is when the same fabric is used for the lining as the face fabric. This application is used when some of the lining is visible when looking at the window from the front.
Now that you're well-versed in the various types of linings and interlinings and the value they add to your custom window treatments, give us at Fashion Window Treatments a call or visit our website to learn how you can begin to find the right lining for your custom window treatments!