You work hard to live in a comfortable and beautiful space. A place for you to return to everyday to relax, spend time with family and friends, and build your life –  a place you can be proud to call "home." No doubt, you have spent countless hours selecting just the right wall color or wallpaper, furniture, lighting, and artwork in order to create a space that is the perfect extension of you and your family. Now what? To complement and complete your interior design look, invest in custom window treatments. Custom window treatments can enhance your home's aesthetic while also adding value. Not convinced? Continue reading.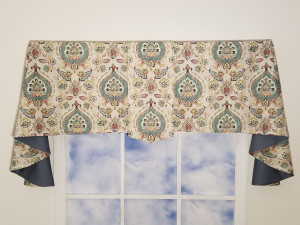 1. Custom for YOU!
When we say "custom," we mean it! From the size, fabric, and craftsmanship, each product will be unique to you and your home. While standard window treatments will be either too big or too small (no matter how many times you measure), custom treatments are tailor made to fit your windows perfectly. We take your window's exact measurement and hand-make each treatment – talk about high quality! Because they are custom-made to your specifications, no material is wasted in the process. Fashion Window Treatments offers a selection of more than 400 fabrics to ensure that you find the exact match to your walls and furniture. We will even send you 10 fabric swatches for free to make certain you find the perfect fabric for your home. Custom means a guaranteed quality and fit, as well as unique to your home.
2. Adds value to your home
Custom window treatments are a long-term investment that will add value to your home. They are not inexpensive, but they will save you money and headaches down the road. These window treatments are labor-intensive, handmade products made from highest quality fabric right here in the USA. They aren't your run-of-the-mill window treatments from your area big-box retailer that your neighbor also has in their home. Not only do they add value because they are unique to your space, but they also add value as they reduce energy costs. By installing custom window treatments, you can keep your home cooler in the summer and warmer in the winter; therefore, creating a more energy efficient space and saving on energy bills.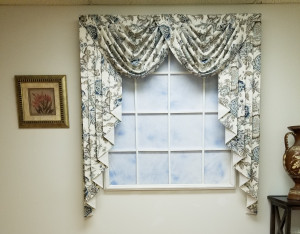 3. Emotional investment
Once the final installation of your new custom window treatments is complete, you've not only invested time and money – you've invested your emotions throughout the entire process. From your initial vision, to the fabric selection, to the installation, you have played an integral role in creating this new addition to your home. It is unique to you, your tastes, and your home. Not to mention, something you can be proud to look at everyday!
Whether you're a new homeowner, renovating, or looking to add an accent piece, investing in custom window treatments can add that priceless finishing touch to your home. Here at Fashion Window Treatments, we're proud to partner with you in order to create the perfect space for you and your family.