Grommets, cornices, drapes, and swags. With so many different options in the custom window treatment world, it can be confusing to know what's what and where to start in your window treatment journey. We've created this A-Z guide, including design trends, tips, and key design words to help!
A is for Abstract
Abstract patterns can easily be introduced to even the most minimal room with their warmth, familiarity, and offset patterns.
B is for Bold
Incorporate large-scale motifs or oversized patterns to transform a simple room or to create an eye-catching look. Think: big florals, geometric, or metallic.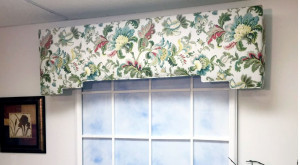 C is for Cornice
A terrific focal point – cornices are typically constructed with wooden boards covered in padding and the fabric of your choice. Mount over drapes or on its own.
D is for Drapery
The most classic of window treatments. Choose from pleated or casual drapery to fashion a contemporary or classic look.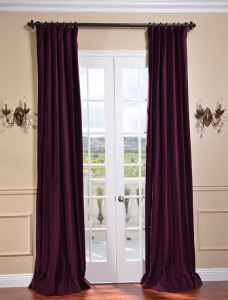 E is for Emotional Investment
From your initial vision, to the fabric selection, and the installation of your custom window treatments, you play an integral role in creating this new addition to your home. Your emotional investment pays off everyday as you proudly look at the treatment!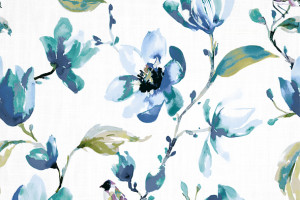 F is for Fabrics
With a selection of more than 400 fabrics, Fashion Window Treatments wants to ensure you have plenty of high-quality options so you find the exact match to your walls and furniture. We will even send you 10 fabric swatches for free to make certain you find the perfect fabric for your home. We can also fabricate a window treatment using customer's own material.
G is for Grommets
Grommets are the round metal fixtures that can be found at the top of certain window treatments. With 5 different finishes to choose from – nickel, antique brass, antique copper, black and brass, you'll be sure to find one that completes your custom look.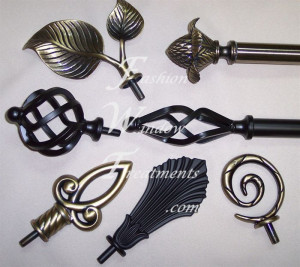 H is for Hardware
Accessorize your custom window treatments with detailed hardware that is sure to complete the room's look.
I is for Interior Design
Complement and complete your design look with custom window treatments – the perfect finishing touch for your home.
J is for Jabots
Jabots, otherwise known as tails, are used in tandem with swags and are purely decorative in nature. Also referred to as cascades.
K is for Kitchen
Tie your kitchen's look together with custom window treatments, place mats, table cloths, napkins, and seat cushions. Pro tip: we custom make all of these here at Fashion Window Treatments.
L is for Light
Allow more light into your home by incorporating valances or create complete privacy with heavy drapery.
M is for Multi-Color
Whether you want patterned fabric or solid fabric, we have a large selection of colors – red, yellow, blue, green, brown, white, and orange (and that isn't even the half of it)!
N is for New
New fabrics, new styles, and new looks – we're always experimenting to create new looks for you and your home!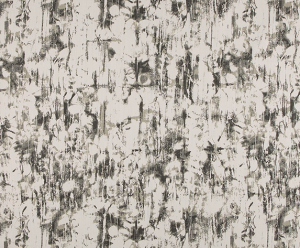 O is for Opulence
Add value to your home by investing in custom window treatments. These timeless looks will create a sense of luxury for years to come.
P is for Pleats
A timeless look – choose from traditional, modern, or casual styles to transform any room.
Q is for Quality
Custom means a guaranteed quality and fit, as well as unique to your home.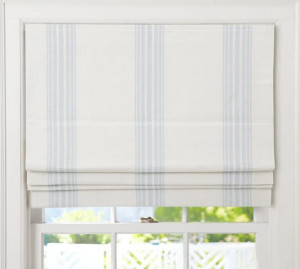 R is for Roman
Roman Shades fit the functional, child-friendly, and stylish descriptions that families are looking to incorporate in their homes as they go up-and-down using a continuous clutch lift system. If you're looking to spend a little less, the Faux Roman Shade Valance provides the same stylish look with less functionality at a lower price point.
S is for Swags
This beautifully draped fabric will add a little romance and style to your room. Simple, yet decorative.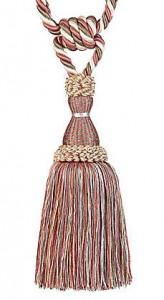 T is for Tiebacks
A design surprise that come in a variety of forms – multicolor, braided, or fabric. Tiebacks add an extra pop!
U is for Unexpected
Mix things up by choosing from a bold or unique fabric, such as velvet or metallic!
V is for Valance
Valances, a type of treatment that covers the top of your window, come in many different shapes, such as scalloped, upholstered, or layered. Whether board mounted or rod mounted, valances are a simple, yet classic, way to create an additional interior design feature for minimal cost!
W is for White
White is the most versatile of looks. Go for a bold white, classic white, modern white, or elegant white. 
X is for X-citing
From your Pinterest board to seeing your window treatments installed, this process is exciting every step of the way. Here at Fashion Window Treatments, we want to ensure that you have a fun and enjoyable experience in selecting this new piece of your home.
Y is for You!
Custom window treatments are an expression of YOU! They are unique to you, your style, and your home, so you can be sure that they are truly one-of-a-kind!
Z is for Zzzz
Catch more 'zzz's by creating darker rooms with drapery for those mid-afternoon naps or days you just want to sleep a little longer!