When you hear the term "millennials," you might picture an individual in their mid-20s who is posting a picture of their $5 craft coffee on Instagram. While this generalization about the millennial generation is accurate in some ways, you might be surprised to learn that it is only a fraction of that generation. Millennials account for a HUGE portion of the U.S. population. It consists of people born between the years 1982-2000, making the oldest millennials approaching 40 years old and the youngest not even 20 years old. In fact, this generation surpassed the baby boomers as the largest generation in 2015 when the U.S. Census Bureau reported there were more than 83.1 million millennials.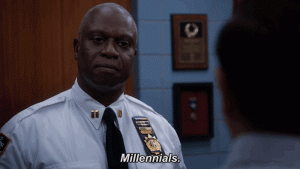 Millennials differ in many ways from older generations. They are likely to live at home longer, are slower to buy a car, are more likely to have student debt, are more educated, and described themselves as more politically independent. They spend more on cell phones, restaurants, clothing, and hobbies then older generations; however, they spend less on travel, television, and furniture/decor. In 2016, The Washington Post reported that homeownership between people age 25-36 was only 34.1% and that one-third of millennials live with their parents. With all of this in mind, it is unsurprising to learn that millennials value different types of home design than their baby boomer and Gen X counterparts as their living situations and income levels are so drastically different.
Trends are showing that millennials are interested in minimalist, low-maintenance, and practical home decor. Think: neutrals, modern, affordable, natural light, and pops of color.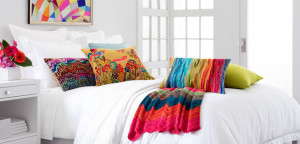 Whites and grays are especially popular colors for curtains and bedding among this generation. With these neutral color palettes as the baseline, there is a heavy emphasis on bold, colorful accent pieces, such as throw pillows, rugs, pots and pans, pieces of art, blankets, and potted plants. Colors like tonal reds, organic greens, bold yellows, and, of course, millennial pink. This color has transcended and defined this generation.   
Velvet has also made its way back to the forefront in part because of millennial trends. From the runway to your living room, velvet is being hailed as the 2019 fabric of the year. Velvet is particularly appealing to the millennial market because of its availability of styles at various price points. You might find velvet furnishings, such as couches or chairs, in homes from higher income brackets, while those in lower income brackets might opt for a pop of velvet by incorporating it in more subtle ways with curtains, blankets, or throw pillows.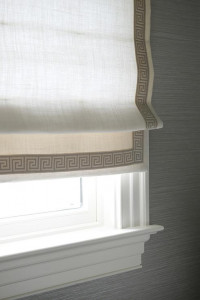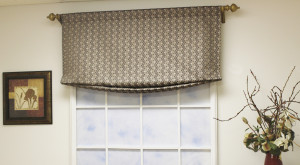 For window treatments, specifically, millennials tend to be moving away from heavy drapery and toward soft, simple fabrics with an emphasis on and interest in natural lighting. Since the millennial age range is so large, the older and younger millennials have different preferences. For older millennials with families, functionality, child-friendly, and style are more important. Cordless drapes and blinds are important to families with children, and multi-layered window treatments also seem to be popular. In particular, Roman Shades fit the functional, child-friendly, and stylish descriptions that older millennials are looking to incorporate in their homes as they go up-and-down using a continuous clutch lift system. If you're looking to spend a little less, the Faux Roman Shade Valance provides the same stylish look with less functionality at a lower price point. While older millennials are looking for functional and style,  younger millennials are interested for simple elegance. A small pattern or an eye-catching embellishment, such as a tassel tieback, are appealing to the younger millennials.
Millennial interior design style has been described as "transitional." With so many millennials moving more often than older generations and vying to enter the housing market in the coming years, home decor needs to be easy and functional, but stylish. Whether it's a clean white bedspread, millennial pink accent piece, velvet throw pillow, or simple and casual curtains, millennials are creating their own generational style that will surely go down in the history books as unique.